Ruth knows the difference between tipping the ends and cutting an inch.
What People Are Saying...
Ruth has been styling my hair for a 1.5 years. As business professional in her late 40s I prefer a style that is trendy and versatile. I enjoy changing styles and have the confidence to ask Ruth to try something new and have never been disappointed. My hair is shiny and in great condition because Ruth keeps me using products that are of good quality. Thanks for helping me to look beautiful, Ruth!
Susan Sackett, MBA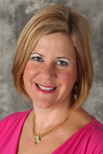 Ruth has treated my hair with three Keratin Treatments as well as color. I am growing out my hair she is always consistent about just "snipping" the ends. This is the healthiest my hair has been in years. As a mom and a business owner it is nice to have a hairstyle that fits into my life as well as look trendy as a professional.
Shelley Bradford, CMLC, TCR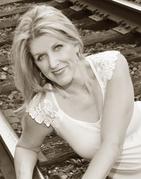 Ruth has been "designing" my hair for over 20 years. It has been colored, highlighted, color-glazed and permed, all in one day, with fabulous results. It was long when we met and the one time she didn't do my perm for a friends wedding it was ruined. Fortunately, Ruth came to the rescue...we cut it into a stylish short cut. It's once again growing and I receive many compliments on my hair. It's healthy, has a great color (red) and a beautiful cut. Ruth does my entire family and did my daughters wedding 3 years ago. She never looked lovelier. Thank you Ruth for keeping the Clarks looking stylish.
Mrs. Verena Clark
I've been going to Ruth now for over 8 years ( since high school ) and every time I leave I always feel like a brand new person. The thing I love the most about going to Ruth is that she gives me advice about my hair. She tells me what cut and color's will look good with my hair type and gives me her honest opinion about what to do with my hair. Lets be honest ladies, sometimes we feel like we need a change but just don't know what to do. Not only does she have awesome suggestions, but if you decide to go another direction, she's okay to do that too. Honestly, she is the best hair designer I've been to and I really would not trust my hair in any other hands. She always has great ideas and is always knows what is in style then, not 10 years ago.
Hair design is all about people. Each client has individual tastes. A good hair designer does not impose his or her signature look. Their work evolves constantly to meet the needs of the client. It's never the same, so it never gets tired...
© Ruth Burton Hair Designer all rights reserved 2009-2014 Web design by, Creating Pathways